Heyyo minna, It's Ryuuji Tatsuya!
Welcome to another post of 'A Fortnight of Shoujo Challenge'! Before I begin talking about today's topic, I would like to share the news that finally, I have reached 1K likes on my blog! Thank you all for your support, I hope that you guys continue being by my side for more years to come.
FAVORITE OST:
If you don't know, I have written a post which lists my favorite Anime OSTs, but since today's theme focuses on the shoujo genre, I'll be ranting about this one OST that I absolutely adore. So without any further delay, let's get right into it!
Willowy
So back in the beginning of 2015, I was watching this episode of Nisekoi, it was just after the bath house episode. The bath house episode, or more like the bath house scene, is actually a part of the 9th episode where (Thanks to Claude's effort to defame Raku), Raku accidently got into the female bath, but somehow, with Chitoge's help, he was able to escape from there without anyone finding that out. However, a small event took place during that escape. Chitoge slipped and fell on Raku's back (Who was underwater), bestowing a small kiss on his waist. Now, the next time they meet, Chitoge asks about how much he saw of her body, while in reality she was subtly checking if he felt the kiss or not. While Raku acted as if nothing happened, both of them knew that something did take place.
That was the scene where this music was being played. While the soft guitar notes played in my ears, I completely forgot about where the story headed; those 15 seconds gave me the chills. Every OST tells us a story. For example, when I heard 'Secret base' during the ending moments of Anohana, I visualized a story, a story of regrets. Somehow, the music told me that even if there are some things that we can't change anymore, we can't waste our lives wasting on that regret, and we'll have to move on. I know that this might not be the true meaning behind this song, but well, it was for me.
Coming back to willowy, this music also told me a beautiful story; this time, the theme being unrequited love. The light and soft notes in the beginning showed feelings of uncertainity; would she hate me if I do this…….. would she be happy if I tell her that. Then as the acoustic part catches on, the element of gloominess is flaunted; maybe she's way out of my league…… maybe we aren't meant to be together. Then finally, as the music starts to swallow you into sadness, an increase in note comes to the rescue, giving us hope and love; no matter what she says, no matter how she feels……… I still can't stop loving her. For me, that was the perfect description of the relationship between Chitoge and Raku.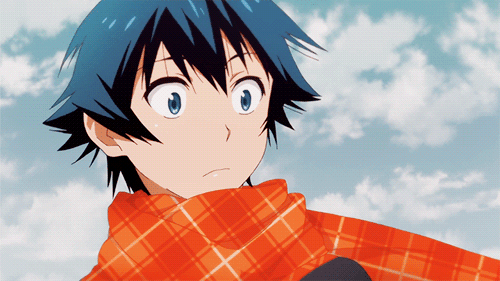 It took me more than 2 years to find the full version of this OST; and it was thanks to a post that I was writing for this blog. I'm thankful that I decided to start writing, and I'm thankful that I watched Nisekoi; it's thanks to that anime, that I came across a music that is maybe, the most beautiful music I have ever heard.
Ah, I started getting all emotional again. Well, that's all for today, I really did rant on it a lot. Be sure to tell me what your favorite OST (Shoujo or any other genre) is in the comments below! Until next time, I hope you guys have a great time and as always, thanks for reading!
---
Psst! Did you missed the other posts? Don't worry…
Here:
Don't tell the cops….