Heyya minna, it's Ryuuji Tatsuya!
Welcome to another post of 'Sup Ryuuji'. If you guys don't know it's this new segment that I have started where I take time to talk about stuff that I have been facing in real life. To be honest, I have so many things to tell you guys; I'm looking forward to this (Somewhat) rant post.
So I took part in the English Olympiad back in December and guess what? I was able to clear the first stage! Yay!! I actually didn't think that I would clear it, but well, I guess it's all thanks to my regular practice of blogging. Now, it's not the time to be that happy since I gave my second stage exam on the first week of February and if I somehow manage to clear that one, THEN I can celebrate. It's not that easy to clear the next level since for that I will have to top the 11th grade of the whole nation (Which sounds like something really hard already). But IF I somehow manage to clear that, I don't know what I would even do; it would be like a dream come true. Anyways, so let's keep our fingers crossed and pray that my dream becomes reality.
Moving on! The second news is related to blogging and it's a big milestone that I just achieved. I just crossed 200 followers! I know that I still am nowhere near my Elite Buddies, but I'm slowly getting there. That's why I would like to thank all of you for supporting me and encouraging me to write more and more. The fact that I'm not that consistent isn't alien to you guys, but I still am trying my best to present some fresh contents for you guys as much as I can. I hope that you guys would keep supporting me, and continue being the awesome personalities that you already are! Thanks again.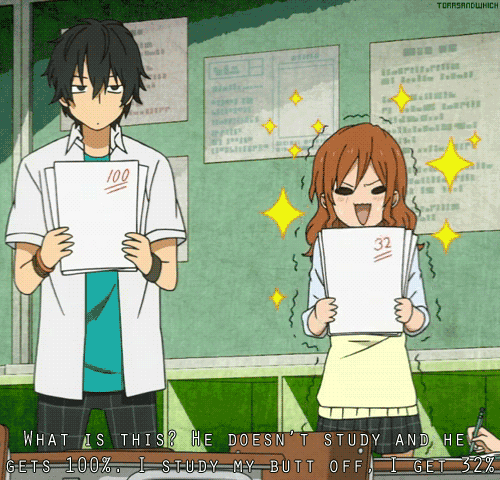 Now for the last good news of the segment, remember the examination I told you guys about? Well don't tell anyone I know but apparently I didn't study that much for it as compared to my previous exams. I was pretty sure that I would get low marks this time, however, instead of that something extraordinary happened. Where I thought that I would be in the lowest 10 list, I actually managed to get in the Top 3 list. I'm trying my best to not sound cheesy but when I got my result, my reaction wasn't "Wow!", it was "HOW??". But still, a good result is a good result and at the end of the day, everyone's going to see what I achieved; I guess this is our little secret XD (I hope my parents don't read this).
At last I would like to share an incident that I experienced on Valentine's Day. It's a normal habit of my family (My parents and me) to go out on a family outing on V-day; this year being no exception. So we were crossing this intersection where this random red car came in from nowhere and tried to overtake us. As a result, our car slightly bumped into it and both of us stopped moving. Obviously, we thought that maybe his engine stopped or something like that, but he had other plans. The driver deliberately reversed their car in such a manner that our front side got a huge dent, while theirs suffered a small scratch (Well his model was better than ours); and as soon as he did that, he instantly drove away. We were completely dumbfounded by what just happened, but I told my dad to chase him anyways. Luckily, there was a traffic jam a few meters ahead, and I managed to catch up to him, asking why he did that. But sadly he lashed out on me andbefore I could say anything else, he managed to escape. I was able to note down his car number but my parents didn't let me do anything.
These are the kind of people that infuriates me to the point where I don't even hesitate to resort to violence. I'm regretting the fact that I didn't deliver the first punch, but I think I should try to forget it. Still I kinda hope that his car gets damaged like that too *Creepy smile*
Before I conclude this post, I would like to thank you guys once again for supporting me and helping me reach 200. It wouldn't have been possible if you guys weren't there for me. Also, I'm trying to complete the post of 'Anime Showdown' for this month, but I still am lagging behind because of my annual exams, which starts in a week. I hope I manage to post it before that.
And thus, my second Real Life Update post comes to an end. Until next time, I hope you guys have a great time, and as usual, thanks for reading!
PS: I also got notification of getting 1337 likes on WordPress. What's so special about this number?? If you know the answer then hit me up in the comments section below!