Heyya minna, it's Ryuuji Tatsuya!
It's nice to have you join us in the last day of the 3 Days 3 Quotes. Time flies when you're having fun, doesn't it? I'm really thankful to Chizu and Auri for giving me a chance into attempting this tag; words aren't enough to describe my gratefulness to the both of you. Also, I hope that the ones whom I tagged are also happy by being a part of this amazing tag! The Amazing World of Quotes Awaits You!!
~Rules~
• Thank the person who nominated you.
• Post a quote for 3 consecutive days (1 quote for each day, can be a super short post).
• Nominate three new bloggers each day.
Today's quote is spoken by one of the most interesting anime characters, Izaya Orihara. This guy, is maybe the world's most complicated, mean and remarkable character! Almost all the thing he says sounds cold and childish at first, but on thinking clearly, it has answers to many mysteries of life. Izaya is a genius!
"There is no one who can live their whole life being completely uncorrupted"

– Izaya Orihara, Durarara
Do you see just how deep his words are? No one would believe that a word as meaningful as this was said while he was walking merrily by the edge of the terrace (Yeah that's right, edge of a 2 storied high terrace). Oh Izaya, just how carefree yet serious can you be? He's the definition of a childish know-it-all.
Ahem! Before I start praising Izaya once again, let's get back to the quote. I love this statement because it's extremely true (To the point that it hurts!). No matter how noble character you may have, or how many positive deeds you may have done, in the end you're still not completely decent. Either you have done something in the past, or will do something completely different from your current actions in the future; but you still won't be spotless before you die.
I'm not saying that it's not okay to clean after what you have done in the past, but the truth will remain the same and the past won't change no matter what you do. Every single one of us is corrupted.
Depressive? Deal with it, that's life!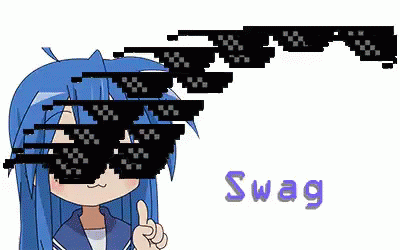 And with that, the final post of this tag also comes to an end. Thanks to everyone who followed my posts for the last 3 days and obviously, once again, thanks to the amazing duo for nominating me!
This time, I'm going to tag the popular names of the community….. Do try it out if you got time ;-;
Yeah I'm tagging 4 because why not?